CREST Intern Lily Liu Explores a Future Career and Gains Experience at VHB
August 29, 2023
2023-09-20 0:50
CREST Intern Lily Liu Explores a Future Career and Gains Experience at VHB
CREST Intern Lily Liu Explores a Future Career and Gains Experience at VHB
Internship Program empowers women and minority students in commercial real estate.
https://www.vhb.com/news/crest-intern-lily-liu-explores-a-future-career-and-gains-experience-at-vhb/
August 29, 2023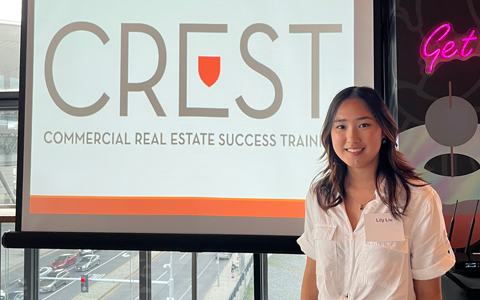 For Lily Liu, her internship this summer at VHB was a perfect fit. "My time at VHB has been a really amazing experience. I've had the opportunity to join several departments, and it gave me an overview of the industry and the possibilities as a civil engineer," said Lily.
Lily interned in VHB's Boston and Watertown offices through the Commercial Real Estate Success Training (CREST) Internship Program, facilitated by KAGE Growth Strategies. The 10-week internship provides women and minority students with exposure to career paths in commercial real estate.
Integrated Approach
For Lily, her time at VHB has been invaluable. She's had the chance to work with VHB's Land Development, Geomatics, Permitting, Transportation Planning and Operations, Environmental, Planning, and Landscape Architecture teams. "VHB is focused on an integrated approach to problem-solving. The program we've designed introduces students to a variety of disciplines so they can understand how VHB uses a holistic, integrated approach to solving our clients' complex challenges in the built environment," said Mark Junghans, Managing Director of MA LD/P+D Land Engineering.
"The rotational system of the internship gave me an invaluable overview of all that civil engineering encompasses. In one summer, I got the entire package, saving me time on researching potential career paths that I would have otherwise only known about through perspectives found on the internet. Finding VHB was like mining and finding gold, and I feel extremely lucky to have landed here," said Lily.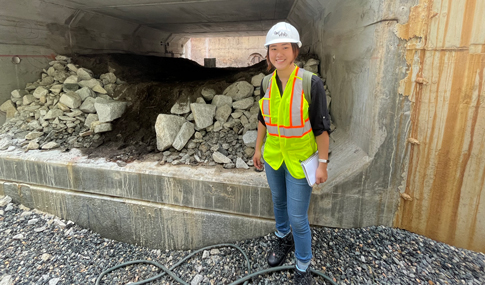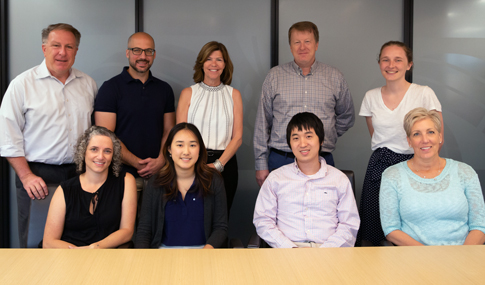 As part of Lily's work this summer, she honed her skills in CAD and GIS and joined teams on site visits. She also teamed up with a transportation leader on a project she initiated, to focus on bike and pedestrian safety at a challenging intersection that she wanted to improve. "Through my rotations, I was able to see how civil engineers developed the critical infrastructure necessary to support real estate developments. I also gained a better understanding of the complexities of design and how it impacts communities."
The VHB Culture
A highlight for Lily was being part of VHB's culture and connecting with VHBers across the company. Lily was also impressed by how VHBers navigate challenges and work together to get things done.
"Everyone here can quickly adapt to new environments, tools, and software. When they encounter something they aren't familiar with or get stuck, they find a way to overcome the challenge. One of the most important skills I have learned here is resourcefulness."
She also shared, "From my first day, everyone was welcoming and helpful. VHBers are happy and enjoy their work, which is a testament to how well the company supports them. This was my first experience at a large company, and it was a great one."
"VHB continues to support the CREST program in hopes of growing a diverse pool of potential employees in the greater Boston area," said Sara Forbes, Senior Marketing Manager. "It is an honor to be able to mentor someone early on in their journey as they explore different career paths."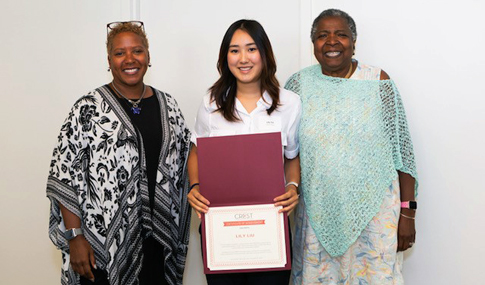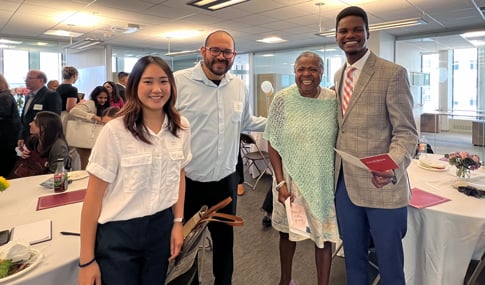 VHB is proud to be part of CREST and we look forward to hosting more students in the years to come. Thank you to VHB leaders Mark Junghans and Sara Forbes, who spearhead the CREST Internship Program at VHB. Also, we would like to thank everyone in the various departments who mentored Lily throughout the last 10 weeks.
For more information on VHB's support of the CREST program, contact Sara Forbes.
To learn more about internship opportunities at VHB, contact Day Perez.
Explore a range of careers at VHB and view all open positions on our Careers page.